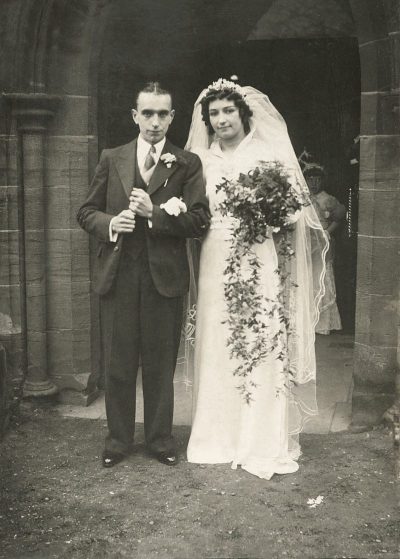 Discovering a cache of old photographs can be like finding hidden treasure, and bringing them back to life is even more of a thrill. Pictures of family members or friends can degrade over time and lose much of their brilliance and detail. The ability to restore those old photos by hand is a skill very few people have. Please contact us for a quote either describing the photo(s) that you wish to have restored or include a sample for us to see.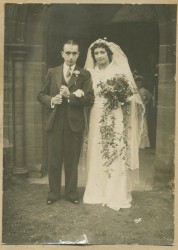 What is photo restoration?



Before the advent of computers and software such as Photoshop, most photo restoration was done by restoration experts such as museum art restorers. Repairs were applied directly to the damaged photo and consisted mainly of air brushing over the damage. This is still the preferred method for valuable historical photos such as those found in archival collections. This type of work is very expensive and not usually required by the average person wishing to repair old damaged family photos.

Fortunately, it is now possible through the use of computers and software, to restore almost any photo at very reasonable prices. Instead of working directly on the damaged photo, a copy is made using a scanner. Once all repairs are made to the copy using computer software, a new print can be produced. The final digital photo file of the repaired photo can be saved as an archival copy and replaces the need for a negative.
FAQ – Frequently Asked Questions:
Q. How do I get my photo to you for photo restoration?
A. You can send a photo to us by post or email.
Q. Does it make a difference if I send the original photo or send a copy by email?
A. It is always best to work with the original picture so that we can scan it at a high resolution. The better the digital copy we have to work with the better the results will be. However, very good results can be achieved if we are provided with a good quality color scan (300-600 dpi) by email.
Q. I have a very small photo. How large can it be printed?
A. It depends on a number of factors, but in general very small photos should not be printed larger than 4×6 or 5×7 for best results.
Q. I don't like the idea of sending my precious photo by post and I don't have a scanner. Is there another option?
A. Yes. You should be able to obtain a good quality scan from a local photo copy store. Have them scan it at 300 or 600 dpi and copy it to a computer disk or CD.
Q. If I send an original photo is it safe? Do you alter the original?
A. Your photo is safe with us. The original picture is scanned to obtain a digital copy. All restoration work is done using the digital copy only. Your original will be returned unharmed.
Q. What will I receive back when I place an order?
A. You will receive by post, your original photo(s), and a print of the restoration. You will receive additional prints if ordered. You can also receive a copy of your print(s) on CD if requested.
Q. My picture has mold and stains. Can you repair these?
A. Yes. This type of damage can be restored. However, the more info you can provide about the photo the better. (i.e. what should be in the background if missing, etc.) We can replace most missing areas of your photo, although we will tell you if it isn't possible before starting work.
Q. How do I place an order?
A. Most people start by sending us an email describing the photo(s) that they wish to have restored. They usually ask about price and how long it will take to be completed. They often include a sample of the photo.
There are no forms to be completed.
You can post your photo (or a copy on CD or computer disk) to us for restoration or send an email with a good quality scan (300 or 600 dpi) attachment.
Q. How long does it take to complete my order?
A. It depends on the amount of damage. A single photo with moderate damage will be completed in about seven days. If you are ordering prints it will take at least a week for the order to reach you by normal mail. Rush orders can be requested.
Q. Can you work with slides and negatives?
A. No. We can scan your prints but do not offer this service for slides and negatives at this time.
Q. You copy photos to CD. What is the advantage of this?
A. Photographic prints, slides and negatives will deteriorate with age. Digital copies archived to CD will not. Photographs stored on CD can easily be viewed as a slide show on your computer. You can also easily distribute your entire photo collection to family members, and store a copy in a safe place.
Q. Can I review the restoration results before shipment to me?
A. Yes. We will send a proof by email attachment for your review and approval.