Staff Boards and School Displays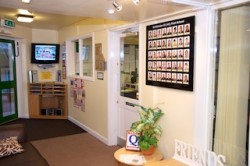 Our great staff boards offer a fantastic cost effective contemporary framing solution and are now very popular.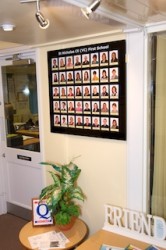 Crystal clear acrylic slots are adhered onto 5mm premium quality acrylic, providing a very striking and eye-catching look in either black or white.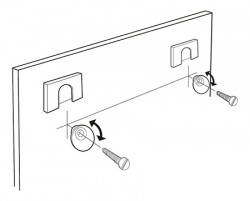 All frames have rear mounted wall fixings and are supplied with separate cams that can be rotated to ensure that your frame is level.
Please contact us for more details.
Storyboards
Our display photographs – or 'storyboards – are second to none and need to be seen to be believed. Large wall displays can be mounted onto canvas, foamex display board or our extra special acrylics.